The Basingstoke Archaeological and Historical Society is a charity whose aims are to promote the study and understanding of the Archaeology and History of Basingstoke and its surrounding area.
We were established in 1970 and have been actively involved in Archaeological and Historical research projects within the Basingstoke and North Hampshire area ever since. As well as practical project work, we also organise regular visits and tours to explore places of interest further afield.
Society Lecture Meetings
We hold monthly meetings from September to June each year, and these incorporate a lecture on a archaeological or historical topic.
Our next meeting is on February 12th when Julian Humphrys of the Battlefield Trust will telling the story of William, Duke of Normandy, before 1066.
Rise of the conquerer: William of Normandy before 1066
Julian Humphrys – The Battlefield Trust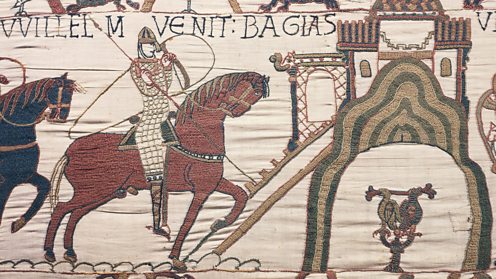 Our next meeting will be on Thursday 11th January 2018 at Church Cottage, starting
at 7.30 pm
Finding Church Cottage and more about our lectures.
Registered Charity No: 1000263